IBM MaaS360 with Watson (UEM)
Protect your enterprise data, enable user productivity, and comply with industry-specific security and privacy regulations using IBM MaaS360 with Watson for UEM.
13 email threat types you need to know about
91% of cyberattacks start with an email
As email threats evolve and multiply, keeping track of them all—and staying protected against the many different types—becomes a complex challenge. Today, that requires more than just the traditional email gateway solution that used to be good enough.
Barracuda can help. Our research, based on real-time threat intelligence collected from more than 200,000 collection points around the globe, has resulted in the identification of 13 key types of email threats. Once you understand the nature and characteristics of these 13 threat types, you'll be far better prepared to build the best protection for your business, data, and people.

Katso uusimmat lenovoratkaisut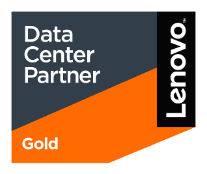 7. vuotta peräkkäin luotettavin x86-rauta kaikista merkeistä
1# asiakastyytyväisyydessä – asiakkaat ovat todella tyytyväisiä Lenovo palvelimiin ja jälkimarkkinointiin
189. maailmanennätysbenchmarkkia maailmassa x86-palvelimilla maailmassa